Trigger Warning: This article discusses mental illness and suicide. Mentions of eating disorders.
---
Conversations about mental health have come a long way since the last century. According to mentalhealth.gov, "Mental health includes our emotional, psychological, and social well-being. It affects how we think, feel, and act. It also helps determine how we handle stress, relate to others, and make choices. Mental health is important at every stage of life, from childhood and adolescence through adulthood."
The way we approach mental health and mental illness has most certainly changed with the evolution of technology and media resources. The topic has been more approachable in today's generation, more so than our parents', or even grandparents' generation.
Today, thanks to social media and increased mental health resources and knowledge, conversations about mental health and illness have become less taboo.
It is no longer considered abnormal to openly show emotions or discuss topics such as anxiety and depression. The stigma that was previously associated with it in the older generations is slowly fading. Being diagnosed with depression or PTSD will not lead to being labelled a defect (in most cases). With the present pandemic, there has only been a growth in awareness created around the topic. Content creators, influencers, singers, and many other celebrity personas have been more open in talking to their audience about mental health and illnesses. But along with this surge in awareness, the romanticization of mental illness has also increased.
There is a very thin line between normalizing the discussion of mental health issues and romanticizing it. Unfortunately Gen Z and Millennials seem to have blurred the line. While the internet is a great place to discuss issues regarding mental health and is a powerful stage to break stereotypes surrounding mental illness, it has also led to trivialization. At times, it is glorified as something which is 'beautiful' and 'deep'.
Communities on social media can be found describing mental illness as 'tragically beautiful'. Although this may have started as a way to make people with mental illnesses feel included, it is erasing the struggle that those with mental health issues endure. It portrays mental illness as 'edgy' and 'cool'. People with mental illnesses can feel invalidated.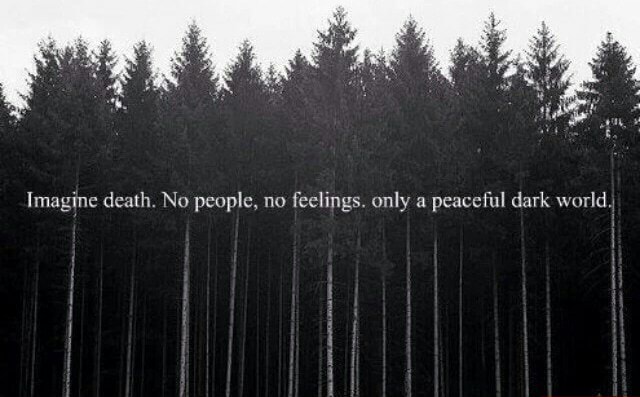 What are some examples of mental illnesses being glorified online?
Eating disorders are also being glorified on various social media platforms and blogs. Such websites are referred to as ' pro-anorexia (pro-ana)' and pro-bulimia (pro-mia)' sites. This is a huge problem as some believe that being thin and 'skinny' is the only way one can be beautiful and that eating disorders are a lifestyle choice and not a serious mental disorder. Living in the culture today, excessive workouts and fasting are the new fads. Under the pressure of being thin, more and more people are developing eating disorders.
Mental illnesses in TV and film…
Netflix's 13 Reasons Why tells the story of high school girl, Hannah Baker, who commits suicide and details the aftermath of her leaving 13 tapes accusing different individuals as 'reasons' for her death. While the show did start conversations about many serious issues, Hannah's decision to record tapes was highly controversial. Many viewers felt the show failed to discuss depression and PTSD accurately and appropriately, and instead focused on her 'revenge' tapes. This can influence young minds by giving them a false depiction of what suicide is – only about 15 to 38 percent of people who commit suicide leave notes and 90% of those who've died of suicide had an underlying mental illness, according to NAMI.
The TV show Friends was America's favorite sitcom in the 90's. A running gag in the show is Monica's obsession with cleanliness. Monica was described as 'high maintenance' but does everyone with OCD just start obsessively cleaning ? OCD is more than just being a neat freak and is characterized by excessive thoughts (obsessions) that lead to repetitive behaviors (compulsions), but does not equate to being a 'neat freak.'
Mental Health and Music
Music is another medium that romanticizes mental illness – with rappers rapping about depression and addiction to Billie Eilish with lyrics such as "I wanna end me" in "bury a friend," & Lil Uzi wailing—
"She say I'm insane, yeah
I might blow my brain out (hey),
Xanny, help the pain, yeah
Please, Xanny, make it go away." In "Xo Tour Llif3"
The portrayal of depression as hauntingly beautiful or suicide as poetically tragic is dangerous because it encourages impressionable teens to desire these grave illnesses. The growing number of fans claiming to be depressed or anxious in an attempt to emulate their idols poses a grave threat for those truly struggling with mental health to be recognized and taken seriously.
Even the world of art isn't spared by this wave of romanticism. All of us have heard the phrases 'Mad genius'  or 'depressed artist', there is a general misbelief that an artist makes better art if they have a mental illness. While art can be a healthy media to cope with one's mental illness it does not mean that all artists are mentally ill. 
A prime example of this is Sir Vincent Van Gogh, a Dutch painter famous for painting the starry night and cutting off his ear. He suffered from Bipolar disorder and schizophrenia but there is no solid scientific evidence that mental illness leads to deeper artistic ingenuity. It is not a 'desirable' thing to have in order for a person to be artistic
"Mental illness should be normalized but not as in "everyone has one," but as in "you are not alone." We as a society should bear in mind that destigmatizing mental illness shouldn't cross the line into romanticizing it." – Jackie Reyes
Written by Rakshitha Raghunandan and Shoeb Khan
Edited by Amirah Khan with final edits by Tiffany Leveille
Title graphic by Rakshitha Raghunandan
Sources
https://www.pinerest.org/mental-health-awareness-blog/
https://ibpf.org/a-helping-hand-an-essay-on-the-importance-of-mental-health-parity/
https://www.ncbi.nlm.nih.gov/pmc/articles/PMC5479084/
https://explorehealthcareers.org/mental-health-breaking-the-stigma/#:~:text=Among%20the%20older%20generations%2C%20mental,t%20believe%20in%20mental%20healthcare.
https://www.queensjournal.ca/story/2018-11-15/student-life/the-struggles-of-talking-mental-health-with-older-generations/
https://www.ncbi.nlm.nih.gov/pmc/articles/PMC2773356/
https://www.bupa.com/newsroom/news/baby-boomers-brushing-off-mental-health-issues
https://medlineplus.gov/olderadultmentalhealth.html
https://www.psychiatry.org/patients-families/what-is-mental-illness
https://www.mentalhealth.gov/basics/what-is-mental-health
https://feminisminindia.com/2018/06/27/romanticising-mental-illness-social-media/
http://www.collegiatetimes.com/opinion/glorification-of-mental-illness-worsens-cultural-stigma/article_ee290ca8-d154-11e8-8f43-6f787c05d16a.htm
https://cphswolfpack.com/opinion/gen-z-romanticizes-mental-illness-and-its-not-good/
https://dailynorthwestern.com/2019/10/13/opinion/buonomo-billie-eilish-romanticizes-serious-mental-illnesses/